Jonathan Hodder, Street Photographer, on his Rana 13 Camera Bag.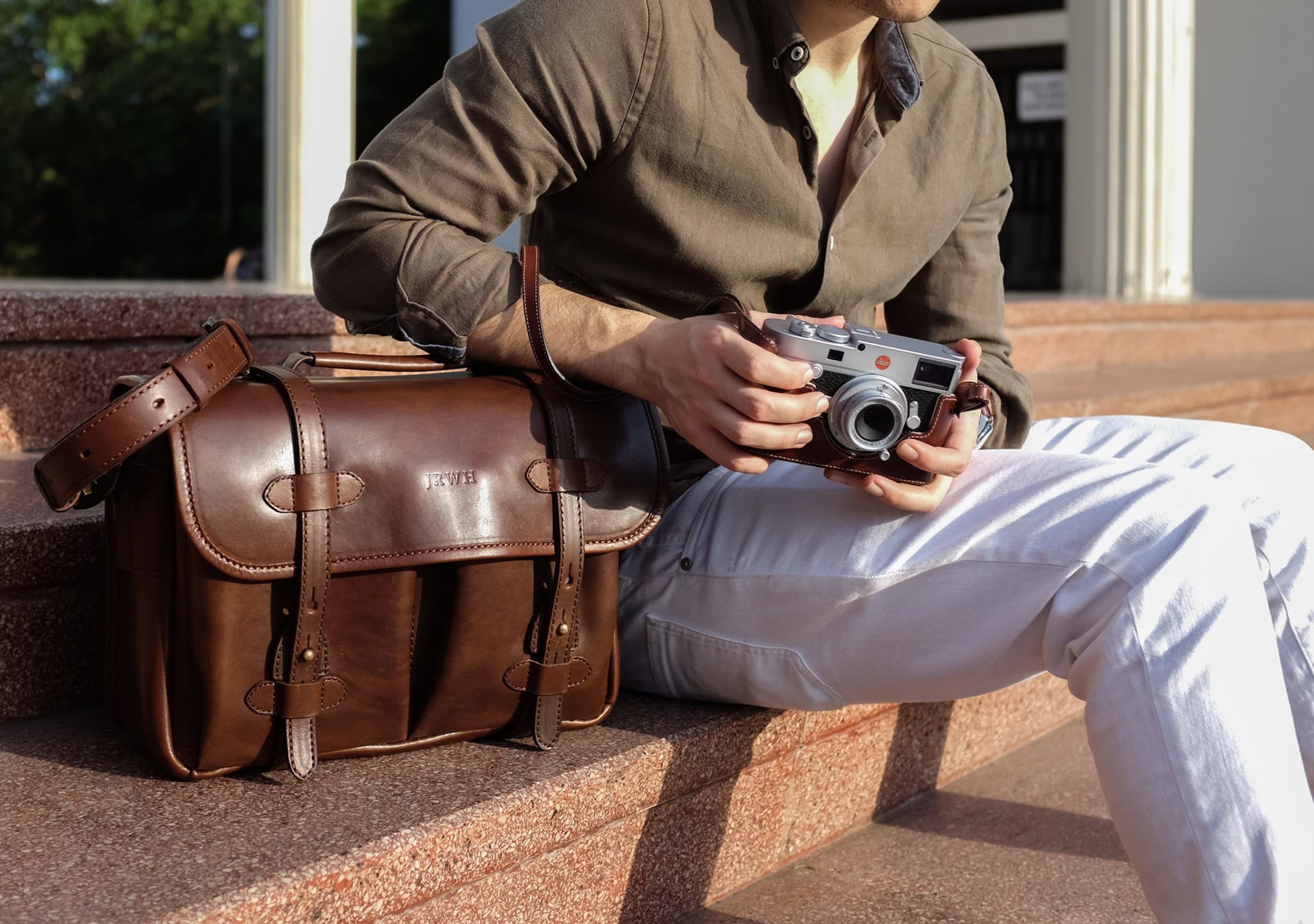 The manufacturing industry has changed in recent years. One would have thought that, as manufacturing becomes more sophisticated, so does design. Computer aided precision usually means tighter tolerances in quality control, while innovative, lightweight materials have allowed for sturdy yet flexible products.
On paper this may sound good, but when I pick up and hold one of these modern products, I cannot help but feel that the experience is somewhat sterile. The lines are too clean, the material is too light, and everything feels too clinical.
This is why a company like Cravar is so refreshing. Their traditional, old school designs are as beautiful as they are robust, and the artisanal craft can be felt every time you sling it over the shoulder.
The bag feels as though it was hand made specifically for your own body and your own needs, and in many ways, it was.
As a street photographer, the Rana 13 inserts provide enough space for a laptop, camera, 2x lenses, and a hard drive. Considering I spend much of my weekends taking photos through crowded markets bustling with rickshaws and motorcycles, I have been impressed by how the hefty leather and structured casing is able to absorb all the bumps and bruises I've encountered along the way.
On weekdays, the Rana is sans camera and with documents, as I take it to formal offices and international events. And it can serve as your weekend travel kit one day and formal briefcase the next day due to the look of the bag itself : Beautiful. Understated. Timeless.
There is still something very special about what human hands can make. Quite simply, there is nothing like the Rana 13, and due to its gorgeous brown leather, I plan to treasure this for at least a decade, with the wear of each year making it more beautiful than the last
Jonathan Hodder is a street photographer based in Manila, Philippines, check out his works on Instagram at @jonatdonuts.